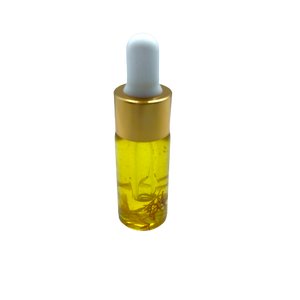 100% Vegan 
Handmade with love in small batches
Safe adhesive remover for lashes
Accelerates the growth of natural lashes, brows, edges, beards, etc. 
Removes makeup 

Ingredients: Cold-pressed extracted with organic calendula flowers, Avocado, Castor, Buriti & White tea oils.
Best remover
I absolutely love this remover for the lash glue and makeup. It has made a tremendous difference in my lashes as well after I stopped getting lash extensions they were broken and unhealthy and now they are coming back to life!!!
You WON'T be disappointed
I am not a makeup girly but I love my lashes. You must use an applicator to apply or you'll get the black glue on your fingers. But BABY when I tell you this lash glue is strong and last a while I mean it. I didn't feel any burning when my lashes got wet or while I'm the shower. Love Love LOVE THIS GLUE. I have one to my friend now I have to buy some more.
Amazing
My lashes stay on so well with this glue dont have to reapply ever
Best shi ever
The best lashglue i've ever used, i'm dead serious, duo was my go to glue, but this one sticks 100 times better and its so elegant