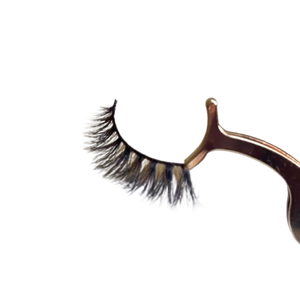 Length: 12mm
Mink Lashes
100% Cruelty Free
Reusable up to 25-30 wears with proper care 
Piano is a black and blonde lash
PLEASE NOTE: Package delivery times may be extended due to the COVID-19 impact
    LASH CARE
Lashes by Faces come in one standard size to allow you to custom trim them to your eye shape.
Our lashes are reusable up to 25-30 wears with proper care.
Be gentle with your lashes. Don't pull or tug when applying or removing. If you find it difficult to remove the lashes from your eyelid, dampen a cotton swab with water and rub it gently over the band to loosen the glue.
Please avoid getting your lashes wet.
Keep your mink lashes looking beautiful by keeping mascara away from them. Apply mascara to your own natural lashes before applying falsies.
Always store lashes safely in their box to keep their shape and protected from dust, dirt and bacteria.
After use, any excess glue should be gently removed with a tweezer or fingers.
Beautiful Lashes
Let's get this straight: I'm not a lashes type of girl. I could never put them on in a timely frame or correctly so I rarely use them. But these lashes?? They are so much easier to put on and they're more my length- not too short, not too long.
Nova loves her lashes
I hate taking them off. I love them soo much!
So pretty
I get so many compliments when I wear these. People say they are so pretty! I love them